From the magic of the airwaves comes: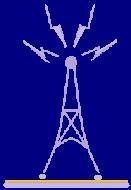 First Nation Ministries
Radio Archives
Left click on a date to listen, or right click on it, and select "Save Target As.."option, to download for later listening.
If you choose to download, the "Save Target As.." option will open a window allowing you to select where you wish to save it. This option is very handy if you have a phoneline based modem or other low bandwidth connection, as the files are about 10 MB each.
All broadcasts are in MP3 format and will play on Windows Media Player, or Real Player as well as many CD and DVD players.